Here at Dental Critic, we believe in doing everything we can to make sure people find your practice, and this starts with SEO. SEO (search engine optimization) plays a crucial role in how people find you and where you show up in search engine rankings. In order to compete with others in the dental industry, you must be on your A game when it comes to SEO. Over the years, the importance of SEO has been called into question, but nowadays all experts agree that it is a must. SEO is an ever-evolving concept that is important for both businesses and their potential customers. The experts at Dental Critic have developed unique and well-thought out campaigns that aim to provide our dental clients with more search engine visibility and a strong digital presence overall.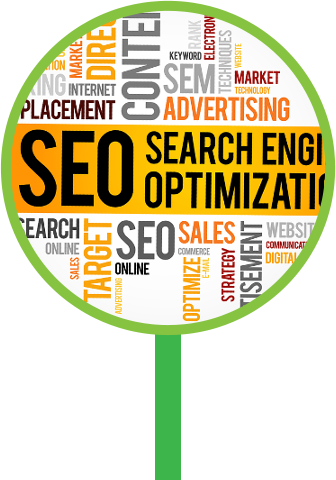 We believe in taking an advanced approach to SEO, working closely with each and every one of our dental clients to ensure we are using the right keywords for them. Not all dental practices are created equally, and we believe the keywords you use should show that. One of the top factors that converts website visitors into clients is how well the dental practice uses SEO. It is of the utmost importance that your dental practice is at the top of the search engine results, otherwise chances are people will never find you.
Understanding SEO for Dental Websites
When a new patient takes to Google or another search engine to actively search for a new dental clinic in DFW or their area, it's all about the keywords they type into the search window. Let's say, for example, someone searched 'Dallas-Fort Worth dentist'. In order for your practice to pop up at the top of the results, your website needs to be optimized for these keywords and Google needs to recognize you as a relevant match for this person. Seems simple enough, right? It can be, but it is also quite complicated. This is why we have a team of SEO experts whose sole job is to find the best keywords (those that people are searching for the most) and apply them to your digital marketing campaign.
When it comes to people searching for a dentist online, SEO for a specific local area is of the utmost importance. Going back to the example above (Dallas-Fort Worth dentist), a dental clinic located in the DFW area that has a website that integrates these keywords throughout is far more likely to rank high than one that just uses 'dentist'. This is why we will work with you to make sure your website is completely optimized for the search engines. With this, we will also optimize your online listings and business citations to match these keywords.
Our Approach
The difference between Dental Critic and other dental marketing companies when it comes to SEO is that we believe in enhanced keyword research. Utilizing various analytics and keywords tools, we can find out which keywords are most competitive and relevant to you. Once we have determined which keywords are in line with your services and brand identity, we will create compelling and original content for each dental landing page. We have worked with numerous dental clients throughout the DFW area and nation, which has given us the experience and knowledge we need to get the job done for you in a timely and effective manner.
You can have the most beautiful website in the world, but if the content is not optimized and does not represent the dental services you are providing, it will do absolutely no good. To learn more about our SEO services for dentists, please contact Dental Critic today.